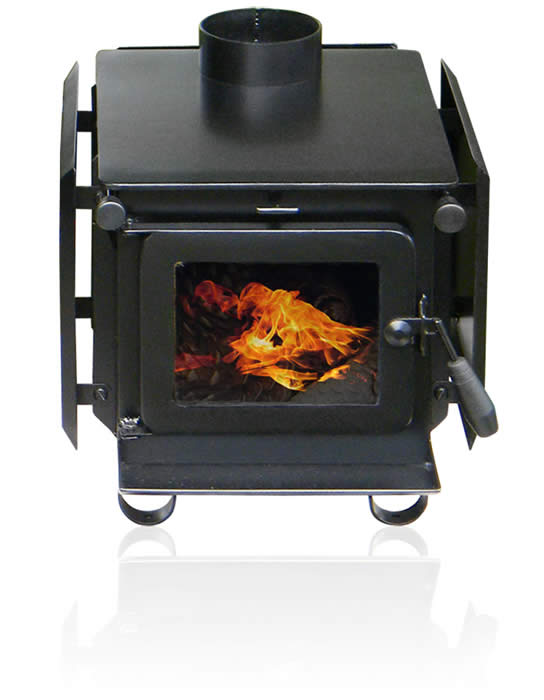 Standard Model
$1,075

All Little Honey wood burner models come equipped with heat shields, and a moveable double burner plate, which aids both combustion and minimizes the tendency to smoke out the room when the door is opened.

Internal Dimensions
(Inside of Firebox)
Length: 300mm
Width: 250mm
Height: 250mm
Outside Dimensions
(Including heat shields)
Length: 420mm
Width: 350mm
Height: 360mm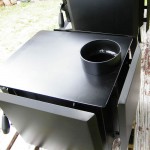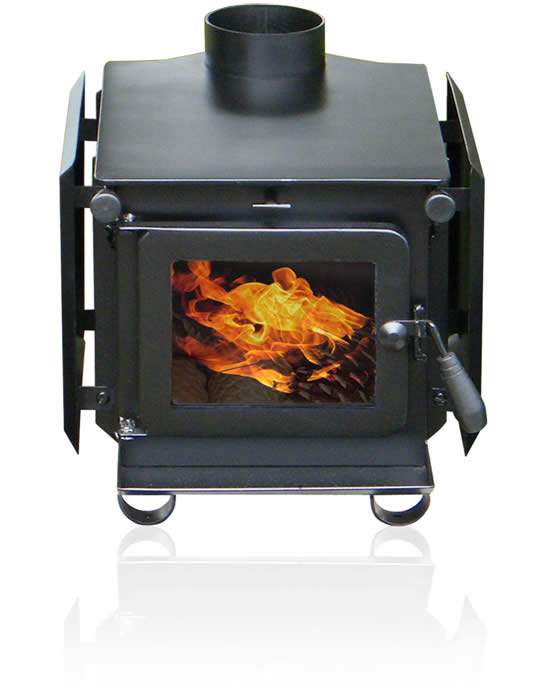 Stepped-Back Flue
$1,150

The stepped-back flue provides a larger hot-spot area above the double-burner plate, plus extra room on the stove top making this model suitable for use with The Little Honey Oven.

Internal Dimensions
(Inside of Firebox)
Length: 300mm
Width: 250mm
Height: 250mm
Outside Dimensions
(Including heat shields)
Length: 460mm
Width: 350mm
Height: 360mm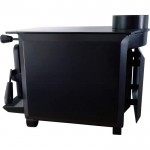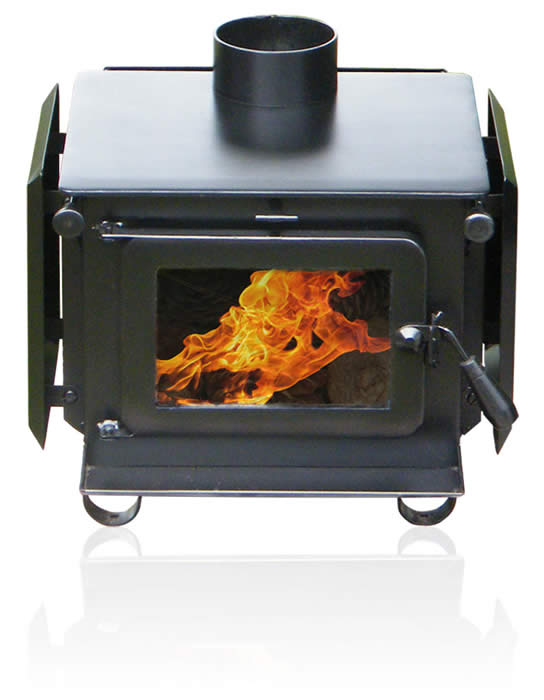 Wide Model
$1,350

The Wide model is 50mm wider than the others with a slightly higher heat output, making it capable of heating a larger room. It is also more suitable for cooking as two 6 inch pots can be comfortably placed on the stove top.

Internal Dimensions
(Inside of Firebox)
Length: 300mm
Width: 300mm
Height: 250mm
Outside Dimensions
(Including heat shields)
Length: 460mm
Width: 400mm
Height: 360mm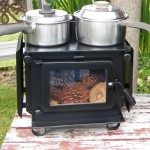 The Little Honey Woodburner
The 'Little Honey' wood burner is a small wood fire designed and built for Housetrucks, Motorhomes, Boats and is a great choice for a wood stove in a 'Tiny House'. I have made Little Honey's for over 20 yrs and they have given many years of trouble free service to many happy owners.
Fitted with a moveable double burner plate, the Little Honey is easy to light, but will still burn slowly and cleanly when hot. Air is preheated and enters the combustion chamber above the door keeping the glass clear and slightly cooler. With careful stoking with wood or wood and coal this small fire will burn 'over night'. The fire can be quickly extinguished by closing the air vents when it is time to 'move on'. (Because the air vents can be fully closed, the Little Honey cannot be 'clean air approved').
The Little Honey with the long legs can be mounted on the floor, or consider making a woodbox to sit the short leg model on, at a height you can see in, cook on, and stoke with ease. With the stepped-back flue model, you also have the option of baking on the stove top with a 'Little Honey Oven'. (See more info below)
Heat shields are also fitted to The Little Honey to enable it to be placed in the confined space of a Motorhome or Tiny House. See our Recommended Clearances here.

Long Legs Upgrade
Optional FREE upgrade. The Long Legs can be fitted to any Little Honey model for no additional cost. They are 200mm long and can be bolted down to the hearth on the floor.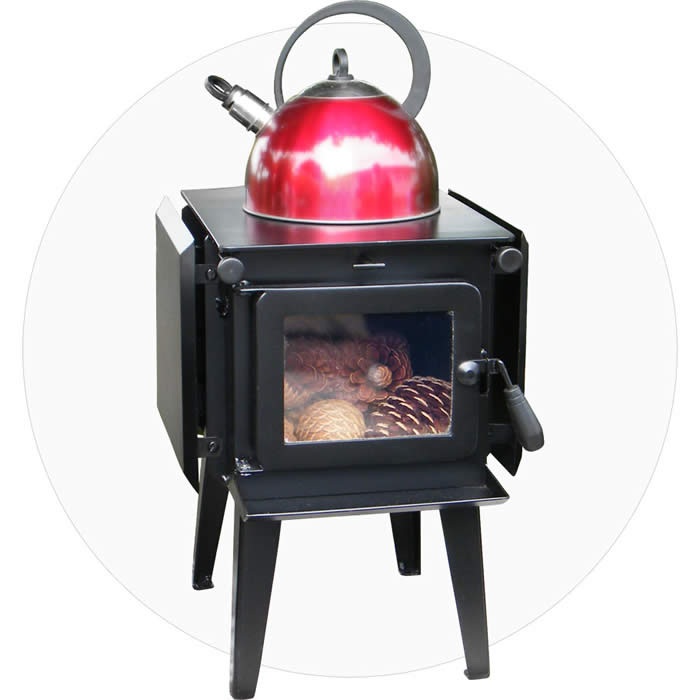 Optional Extra - The Little Honey Oven
$225 - Compatible with the stepped-back flue and wide models.
The Little Honey Oven sits on the top plate and will bake your bread, scones, buns, pizza, cakes, or biscuits... all while you keep warm in the winter!
It has a temperature gauge and a window to keep an eye on progress. It also comes with a special skillet to stop the bottom of your baking from scorching and a vent on top for added temperature control.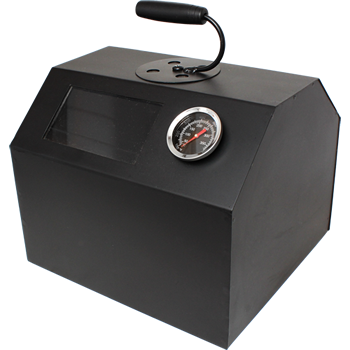 Full Feature Comparison List
Standard Model
Heat Shields

Movable Double-burner Plate

Ash/coal catcher under door

Takes standard 100mm Flue

Optional long legs upgrade

Optional marine rail upgrade

Standard size top-plate/cooking area

Standard Length and Width

Not compatible with Little Honey Oven
Stepped-Back Flue
Heat Shields

Movable Double-burner Plate

Ash/coal catcher under door

Takes standard 100mm Flue

Optional long legs upgrade

Optional marine rail upgrade

Extra length top plate/cooking area

Compatible with Little Honey Oven
Wide Model
Heat Shields

Movable Double-burner Plate

Ash/coal catcher under door

Takes standard 100mm Flue

Optional long legs upgrade

Optional marine rail upgrade

Extra length AND WIDTH top plate/cooking area

Compatible with Little Honey Oven